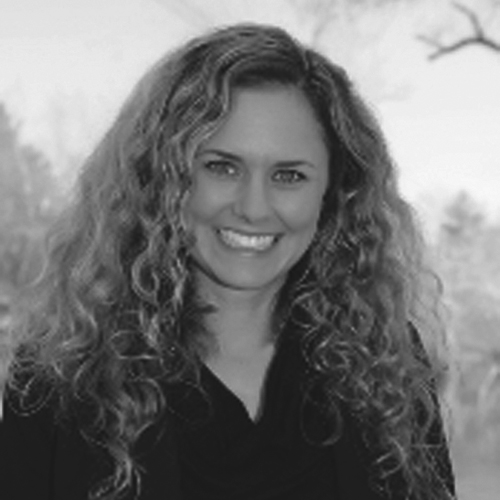 | Realtor®, Broker Weymouth
About Jill
When asked the question, "How long have you been in real estate?" Jill's first thought is always "as long as I can remember!" Born and raised into a Massachusetts family of Real Estate Professionals, Jill's earliest memories in the industry go as far back to the time when her father opened first a real estate office in 1970 and then later on a real estate appraisal company (still family owned and operated today.) Many invaluable lessons were learned through shop talk at the dinner table or in the car, while tagging along on inspections or trips to town hall, and working in the office.
Jill obtained her real estate license in 1999, and feels fortunate that early beginnings in the family's appraisal business gave her the opportunity to listen and learn from some of the most seasoned veterans of the trade. "The experience of being raised in a family business has enabled me to carry into my personal career a solid foundation built on integrity, ethics and commitment, inspired by my family, who taught me the importance of these qualities early on" says Jill. "I am dedicated to providing my clients with the understanding and honesty that it takes to help them achieve their personal goals."
After years in the appraisal field, Jill found more enjoyment being out in the field guiding people through the process of buying and selling real estate and focused her attention on being a full time Realtor, going on to earn her Brokers license in 2008. Jill can be contacted through the Weymouth office at 781-331-3900 or email directly to jjanovsky@molisserealty.net.
Testimonials:
Jill was a pleasure to work with during a difficult time of loss for me and my siblings. She handled our sensitive situation with composure and grace. She walked us through the home selling process providing us with valuable and sound insight every step of the way. She provided us with details that allowed us to market our home competitively with realistic price point comparatives, selling strategies and suggestions on necessary home updates that would help us sell quickly. Once our home was ready to market, her knowledge of our local area allowed for a fairly quick and virtually painless sale and subsequent closing process. We truly appreciated Jill's ability to turn a stressful family situation into a successful and profitable home sale!!
~L Patnaude
"Jill was a pleasure to work with throughout the whole process. Her passion for helping first time home buyers like myself was a godsend. Having a low budget and a slightly blemished credit history made my buying power quite limited, but Jill stayed positive and walked through any listing that we found in my range. She helped me through an extremely stressful and difficult short sale, which eventually failed due solely to the seller. Even with that Jill remained motivated and determined to help me find my home, which we did. She helped me through every step, answered all questions and then some. I would never use another Realtor."
J. Grasso
---
"Jill comes from a long line of Real Estate professionals in her family. She has been a constant advocate for the consumer and will stand by your side every step of the way to get the best results for you. I wouldn't think twice about having her represent me in my next real estate transaction."
A. Emanuel
---
"My experience with Jill was exceptional. She was extremely knowledgeable regarding the local inventory of properties and was able to tailor our search process to properties which suited my preferences. Eventually and with a lot of patience Jill found me the perfect property which met all of my needs. I have and would recommend Jill to anyone looking for property in the South Shore area."
B. Richards
---
"We worked with Jill to sell our home. My husband & I had a conception of what we believed our house was worth, which is a misconception most of us make as sellers. I have to be honest Jill pulled no punches as to what we needed to price our house for in order to sell!!! But we knew best. She was extremely patient with us, gave us all the comps in the area and gave her expertise on pricing without being over bearing. But, again we knew best! We have sold homes in the past and have dealt with many Realtors, but none have been as patient and understanding as Jill. I think the most important part of the relationship we had with her was she didn't make you feel like you were just a commission to her. She truly puts her heart and soul into being your Realtor as well as a confidant and honestly understands the journey you undertake when putting your home on the market. If we have any regrets with our experience with Jill it was that we did not listen to her from the beginning and follow her expert advice and there is no doubt in our minds that our house would have sold a lot quicker and no doubt for a larger profit."
Joan Dragone
---
"I have worked with Jill and several other of her family members for many years. I found her to be professional, conscientious, and most importantly sensitive to the personal need of both the buyers and the sellers that she represents."
John Abdelahad
---
"Jill is a great example of a knowledgeable, professional real estate broker. She was extremely quick to get me answers, detailed with property research and conveyed a wealth of valuable information. In addition to her real estate skills, Jill is very personable and accommodating to work with."
J. Lewis
---
"Dear Brian Molisse, I am writing to express my extreme satisfaction and gratitude in finding Jill Janovsky when it came time to sell my family home in June. A family member put me in contact with Jill when I was a very motivated seller. She was so knowledgeable, professional and accommodating. It was an older home and the inspection uncovered numerous improvements that needed to be done before selling. She put me in contact with reliable, affordable professionals who did the needed work in a timely fashion, moving the process along to meet our deadline. I am a fulltime nurse with variable hours and Jill frequently made herself available to be at the house for the work when I could not be and brought me the necessary documents to sign right up to the hospital, making it as easy on me as possible. To say she put me at ease through the entire experience is quite an understatement. Ultimately she found a lovely young couple who fell in love with the house and brokered a deal that far exceeded our expectations. I have recommended Jill to everyone I know who is buying or selling a home and will happily continue to do so. She is without a doubt a true asset to your company!"
Cynthia Grasso