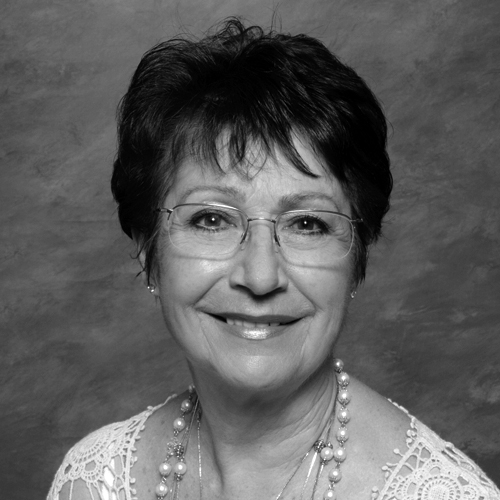 About Jean
Jean Patriquin has had a long and varied career in real estate which involved working for several firms on the South Shore including the operation of her own real estate company for a term in South Weymouth. In 2012, looking to affiliate "with a company leading the way on the South Shore real estate landscape" Jean interviewed with Molisse Realty Group and Broker/Owner Brian Molisse and the decision was made.
Passionate about her career, Jean enjoys working with her clients and, whether it be listing a home for sale or making that perfect match for a buyer seeking the right home, nothing is better than seeing the look on a happy client's face at the end of a successful transaction that says "job well done!"
Personally, Jean is an avid golfer with a special interest in the classics and she very much enjoys her time on the green playing a round of golf or participating in a golf outing. She also enjoys spending time with her children, two who live locally, a son and her daughter, and one son who resides in California where she travels to when she can.
Jean may be contacted at Molisse Realty Group in Weymouth at 781-331-3900 or email Jean directly at jpatriquin@molisserealty.net.
Testimonials:
Dear Brian Molisse,
My fiancé, Alex, and I have been in the market to purchase a home for a while now. Along the way we encountered a lot of obstacles. Being a veteran I wanted to use my VA home loan benefit. We put offers on many homes throughout the South Shore and none of those offers got accepted.
Two years and four Realtors later, we partnered up with Jean Patriquin. After only a brief two and a half months, we had found our dream home and had put in an offer. Our offer was not the highest bid but the Seller chose our offer over the other potential buyer. I believe Jean was the reason that they chose our offer because even though we had the $0 down option she had suggested we put down 5%.
Two days before closing the VA underwriter said that we need to get a contractor in to check out some termite damage that was noted on the home inspection over a month prior. The underwriters waited last minute and the sellers team refused to get anybody in and starting making requests that the buyer will pay the seller a daily per-diem every day after closing. Jean put the sellers agent in his place for making those statements and she got a contractor to come in last minute to make an assessment. The contractor noticed that the main beam was rotted and that it was not structurally sound. The seller got contractors in and made the repairs and a week later we were signing papers to our home.
What had taken us over two years with a few different realtors and realty companies, we found our dream home in less than 3 months with Jean Patriquin. We are so very thankful that we worked with Jean and Molisse Realty. I will recommend Jean Patriquin and Molisse Realty to anyone looking for a home.
Sincerely,
Michael Skelly
__________________________________________________________________________________________________________________
"Dear Brian Molisse,
We would like to thank you and your company for providing us professional real estate services and an overall enjoyable experience regarding the purchase of our new home. This was our third home purchase, since 2004, and found this experience to be incomparable to any that we have had in the past, in a positive way. Jean Patriquin was our agent and I can tell you we could not have found a better fit for us. She is not only extremely knowledgeable, honest, and hardworking but unimaginably loyal. We have developed a strong friendship with Jean over the course of the last few months and feel very lucky that we found her…or actually, she found us.
Thank you for everything,
Mike and Krissy S.
---
"Jean, From the bottom of my heart I wanted to thank you for helping me find my house and helping me get through a rough spot in my life. I couldn't of done it with out you."
Liz
---
"Hello Brian, Just a quick note of gratitude for your company's services in selling ou condo. In my 57 years, having dealt with numerous Realtors, I wish to compliment Jean Patriquin! She was most professional throughout this very difficult sale! Her steadfast, calm, persistant manner was truly instrumental in holding all of this and all of us together. You are very lucky to have her represent your company. We were very lucky to have our paths cross! I've never experienced this level of "professional orchestration" of an entire beginning to ending!"
John Sweezey